Teen Tips & AS Tracking

The Gold Standard in Pastoral Care
We are delighted to announce our collaboration with STEER, providers of AS Tracking, the ground-breaking adolescent mental health tracking tool.
Helping to Prevent Mental Illness
We are facing a mental health crisis. We know from years of working in schools that pupils are suffering more mental health 'crashes' than ever before.
The crisis is a symptom of environment, be that at home, in school or online and the focus has too long been on cure, not prevention.
But now, Teen Tips and STEER are working together to turn the tide on mental illness, with a comprehensive Pastoral Care Package that focuses firmly on prevention.
Watch our animation to see the benefits of our unique, aligned approach.
Gold Standard in Pastoral Care
STEER and Teen Tips provide a unique solution, working together to put the pupil voice at the heart of pastoral care and helping schools and parents to create environments in which children are heard, supported and can thrive.
Through STEER's AS Tracking Assessment Tool, your school can track all children's social and emotional development, from age 8-18 and pick up the signals of a child's steering biases before they become visible as manifest risks.
Only when combined with the Teen Tips Online Mental Health & Wellbeing Training, can staff and parents be fully aligned, engaged and equipped with the skills and knowledge needed to understand adolescent behaviour,

identify and support pupils at risk of mental illness and create environments in which young people can thrive.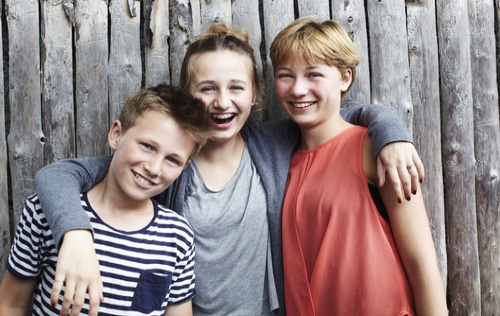 Buy A Teen Tips Online Package & AS Tracking
Introduce AS Tracking and a Teen Tips Online Training package together into your school or college, and get a 5% discount (discount in year one only) on each programme.
Add AS Tracking To Your Existing Teen Tips Online Package
If you already have a Teen Tips online training package in place, STEER will give you a 10% discount (discount in year one only) when you add AS Tracking.
Add A Teen Tips Online Package To Your Existing AS Tracking
If you already have AS Tracking in place, Teen Tips will give you a 10% discount (discount in year one only) when you add one of their Online Training packages.
About STEER & AS Tracking
STEER was set up 18 years ago to teach children to steer the road of adolescence.
In 2011, STEER worked with five pioneer schools over three years to develop AS Tracking. Short for Affective Social Tracking, AS Tracking is a breakthrough adolescent mental health tracking tool that enables schools to identify pupils' hidden risks early. Evidence shows that AS Tracking improves whole school and individual pupil wellbeing by equipping teachers with in-school, targeted action plans to reduce pupil mental health and wellbeing risks.
More on AS Tracking